Click here for "The Songs of Peter Paul and Mary" promotional blurb
Description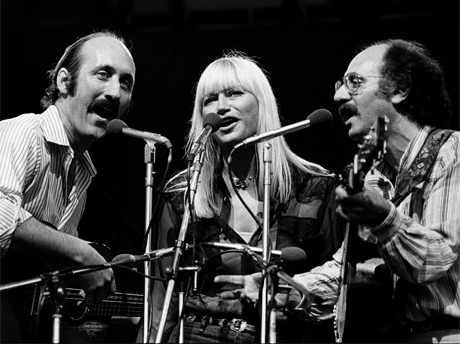 There's a great picture of the Beatles back stage at the Ed Sullivan show in 1964 staring in awe at Peter Paul and Mary. The Beatles knew they were in the company of incredibly important musicians. This trio did more to make American folk music accessible to the masses than anyone else. People all over the world sang along to "Puff the Magic Dragon," "Leaving on a Jet Plane" and "Blowin in the Wind." And audience members can't help but sing along with Spook as he leads them through this heart-opening, educational, and voice-raising program!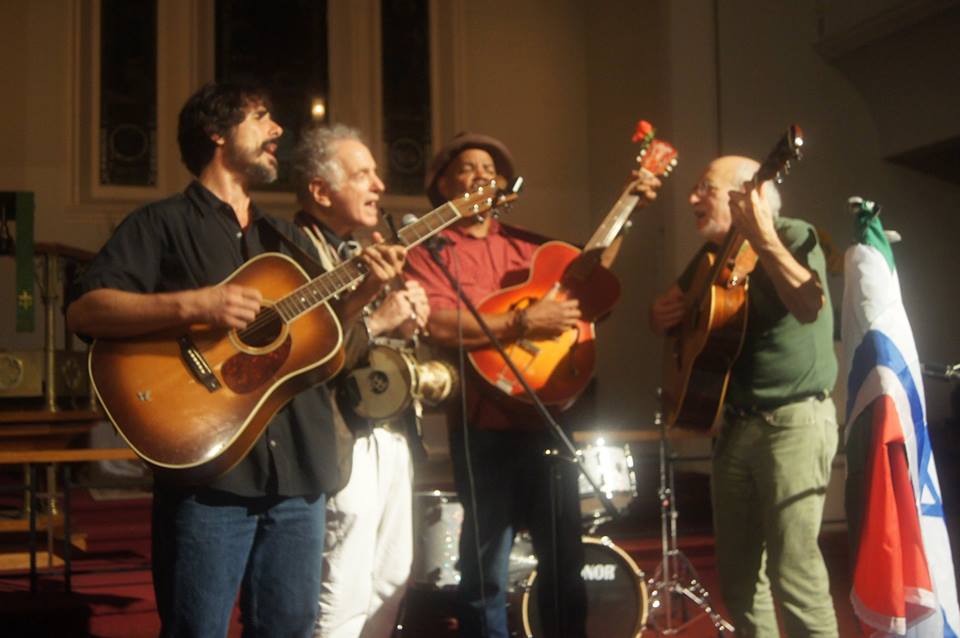 Spook has performed several times with PPM founding member Peter Yarrow. Doing so keeps this concert fresh and relevant as Peter is still writing excellent songs about hte world we live in TODAY. Occasionally, Spook is joined by Paul Prestopino who toured with PPM for 15 years as a back up musician. "Presto" is now a member of the Spook Handy Trio and The Spook Handy Band.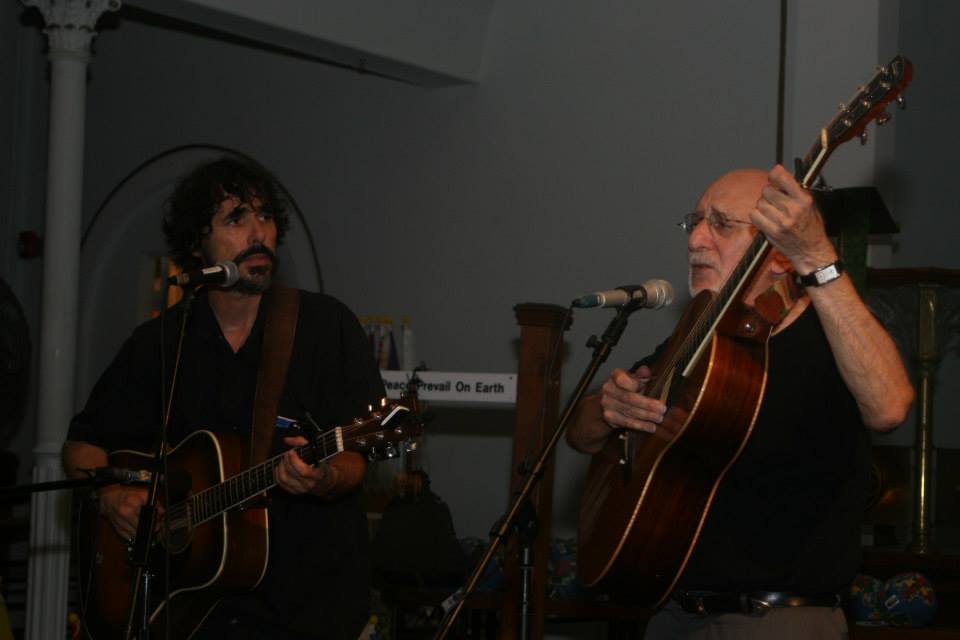 Spook's CD "Pete, Woody and Me: Volume I" includes a couple of songs that are arranged in a sort of hybrid between how Pete Seeger originally sang them and how they were sung by PPM. Here's a picture of Spook and Peter trading verses on "Where Have All the Flowers Gone" in New York City, 2013.
An excellent program for Arts Centers, Libraries, Churches, Schools and other meeting places.

Spook Handy and Peter Yarrow
"Where Have All the Flowers Gone" – Universal Peace Day, New York City, August 8, 2013