Songwriting from Dreams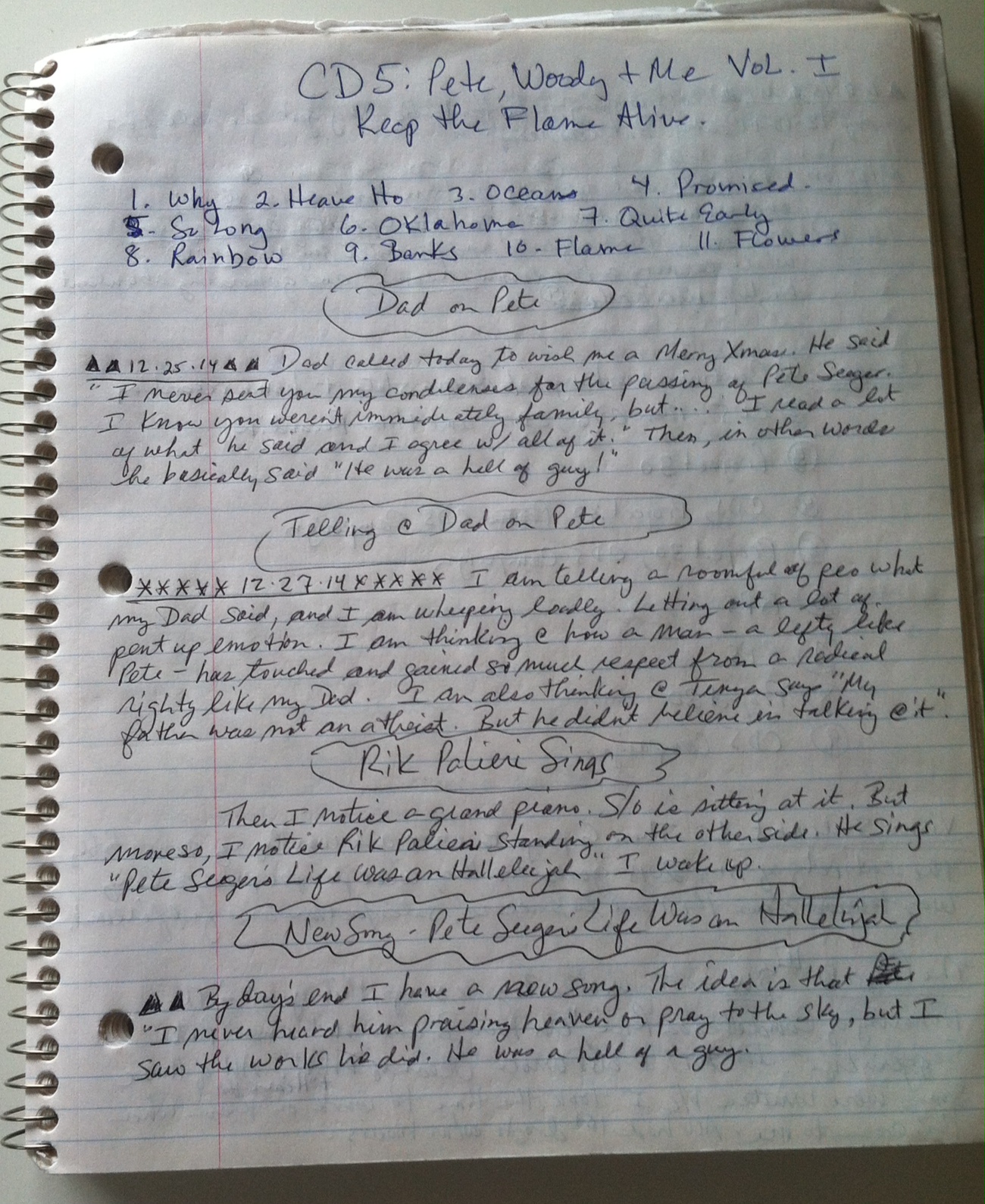 " Spook made a great impression upon all the participants, regardless of their skill level – not an easy task, but he did it with ease and grace! We really enjoyed having this gifted teacher and performer back for another workshop!"
….. Jean Bayou , President, Songwriters Association of Washington
Where do songs come from anyway? Some songwriters find the dream state to be closer to the source. Have you ever heard a totally unique melody or lyrics just as you were falling asleep? Have you ever woken up with an idea for a song arrangement or part you can add to a song you are recording?
In this workshop we will share techniques and ideas on how we can harvest these gems that come to us while we sleep. According to individual experience and background, workshop participants will:
* Learn techniques to better remember your dreams
* Learn how to use and mine a dream diary
* Recognize dreams as a field of diamonds
* Explore ways to set up dreams
* Discuss what to do when a great song idea comes to you
* Explore ways to tap into the same space when you are DAY dreaming
* Discuss the value of not judging a song idea
* Explore the balance between inspiration and perspiration – how and when to edit what we get from dreams.
This hands-on workshop is designed for all aspiring songwriters from the beginner through the accomplished. Bring paper and pencil and the desire to learn something new about songwriting. Bring your instrument if you have a song to share from the dream state.
Because this workshop covers so many powerful fundamental tools for harvesting creative ideas from your dreams, this workshop is also great for anybody pursuing any type of creative endeavor whether it be art, writing, architecture, business administration, health, or just how to be a better person.
About the instructor:
Spook Handy has written hundreds of songs and performed over 3000 concerts in his 20+ year career. His songs have been covered by dozens of other artists including Pete Seeger. He has won numerous awards and accolades including "Best Folk Artist" by Upstage Magazine, Gannett New Jersey, The Courier News, The Home News and About.com.
Spook has recorded five CDs with his most recent, "Pete, Woody & Me, Volume I – Keep the Flame Alive," released in June, 2016, currently # 3 on the International Folk Radio Charts.  The song "Banks of Marble" from this CD reached # 3.  His song "Vote" hit # 6 on the International Folk Radio Charts in November, 2012. Spook has also written music for theater and film.

Additional notes:
* Each discipline can be taught in a single workshop or a series; compacted to as short as 90 minutes or extended to as long as you'd like; or formatted in any other way to meet your needs.
* Workshops can be offered to the General Public or for Teen Only. "Teens Only" workshops are available in order to help create safe spaces and help build a sense of teen community.
* Private lessons are also offered
Book a workshop and attend for free!
Spook likes to accommodate those folks who would really love to attend workshops but have a limited budget. If you arrange for your musicians or songwriters group or any group to sponsor a workshop Spook would be happy to waive your fee. Contact Spook for more details.