The Spook Handy Band / The Spook Handy Trio
Spook performs solo, with his band or trio or even occasionally alongside David Amram or Peter Yarrow as a supporting singer and guitar player. He performed over 50 concerts and festivals with Pete Seeger. Here's what the band and trio look like: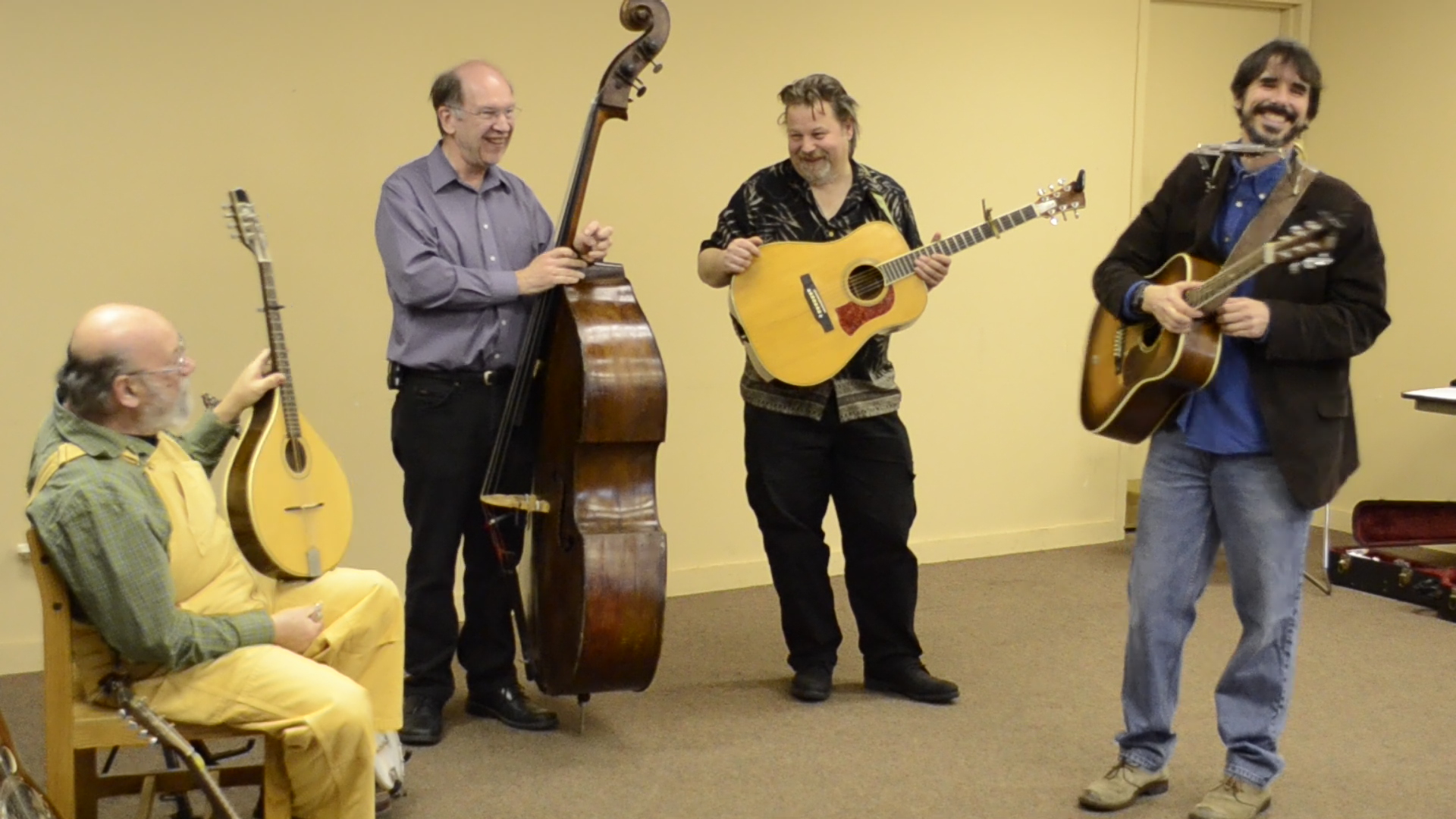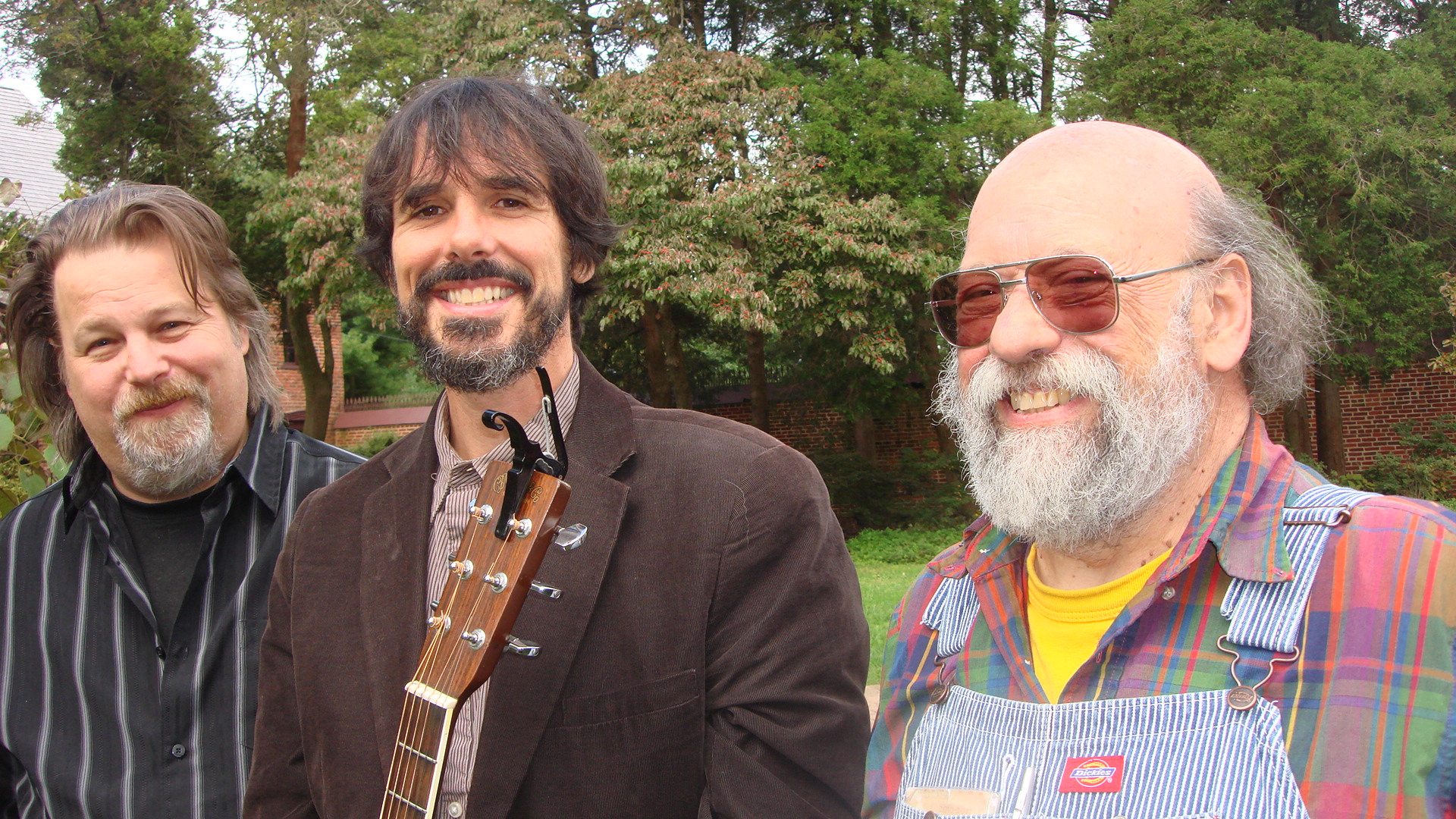 Exciting News – The Spook Handy Trio welcomes Ron Greenstein to form The Spook Handy Band! Here's who are in the band:
Paul Prestopino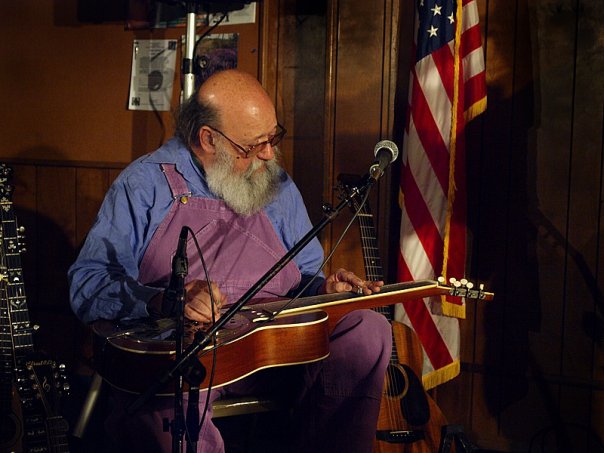 Perhaps you've seen Paul on the PBS special staring Peter Paul and Mary. He's the other Paul – the one who toured as their back-up musician for 15 years. Before that he toured with John Denver, both as a single, and with the Mitchell Trio and is currently touring with Spook or the Chad Mitchell Trio. He's recorded with these groups as well as with Aerosmith, Pete Seeger, and dozens more. Famous not only for his great accompani- ment but for his signature overalls and different colored socks on each foot, he plays Mandolin, Dobro, Banjo, Harmonica and 12-String Guitar.
Bob Harris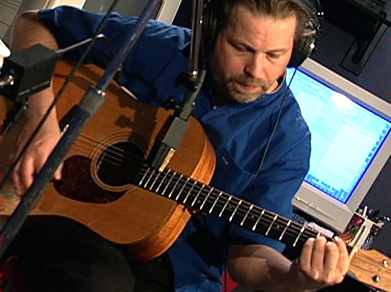 Bob has recorded on and produced nearly 1000 albums with some of the industry's top acoustic and country musicians. A member of fiddle legend Vassar Clements' band for 15 years, Bob won the prestigious Guitar Player International's "Ultimate Guitar Competition" in 1992 and recorded on and produced Johnny Cash albums. He has had songwriting contracts with Tree Publishing (later known as Sony Tree), Movieville Music and has written with Country Music Hall of Fame writer Jerry Foster.
Bob started playing music at age 2 and wrote his first song when he was 7. In his early years he was fascinated by Bill Monroe and chose to pursue the Bluegrass style. Since his first pro studio recording at age 17, Bob won the Guitar Player International's Ultimate Guitar Competition in 1992 and received other various first place accolades in guitar competitions, and other awards for music production (including the Independent Music Award).
"Bob is the best rhythm guitarist I've ever played with." – Vassar Clements. "One of the most talented guys I've ever worked with." – Jerry Foster
Ron Greenstein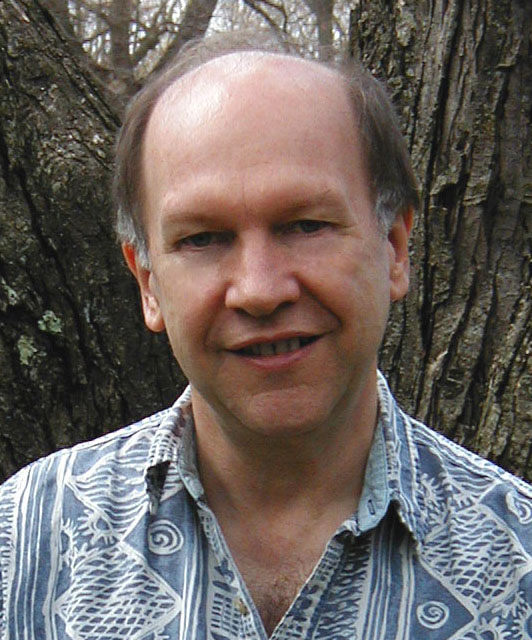 Ron rounds out the sound with his upright bass. He also backs up folk icons Tom Paxton and The Chad Mitchell Trio when he's not gigging with the SHB. He has toured Europe and the US with the Lewis Brothers, and has done stints with the legendary Tanner Brothers, Bucks County Grass, Skookil Express, and Borderline. He also backs up Travis Wetzel and the gypsy jazz band Zazous.
Music seems to run in the family. Ron's daughter Tylan was part of the internationally acclaimed folk-pop trio Girlyman for its 11 year run, and is now well into her solo singer-songwriter career. And as if that wasn't enough, one of Girlman's CDs was produced by none other than Bob Harris and reached #1 on the International Folk Radio Charts.
And sometimes Gary Oleyar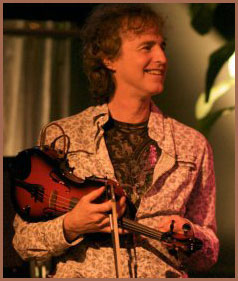 For extra kicks, Gary sometimes tags along, too. Gary toured for years with bluegrass legend Vassar Clements and currently tours with Loggins and Messina. His brilliant improvisation and contagious energy compliments Spook's singing and guitar picking perfectly. Gary plays Violin, Mandolin and Electric Guitar.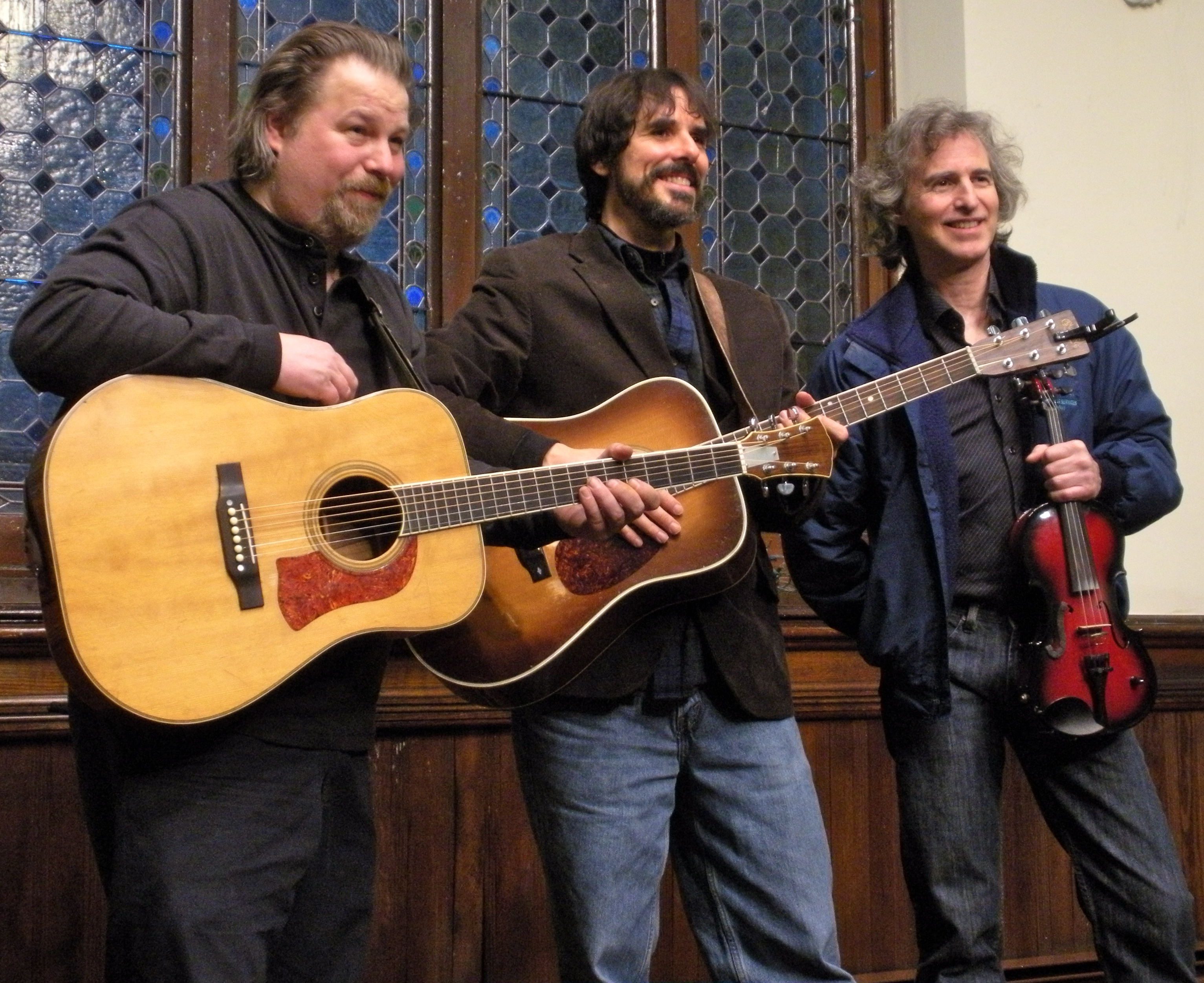 Barron Arts Center, Woodbridge, NJ