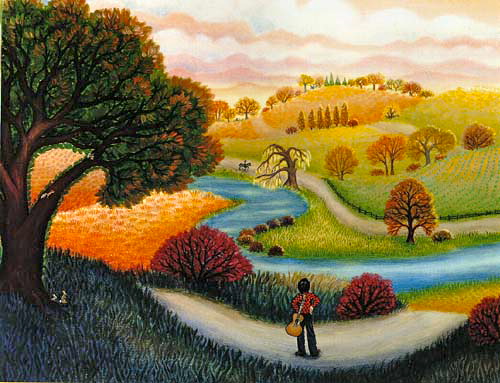 For generations children grew up singing with the whole family, at large gatherings, at school or in their churches. Before the advent of radio, TV and the internet this was the primary form of entertainment.
Today, however, many people are worried that this centuries-old tradition is being deleted from the hard drive of the modern human experience. And along with that society is losing one of the most powerful tools for building strong families and strong communities.
"My two children and I attended your Milk and Cookies Concert at the State Theater in New Brunswick and I had the best time sitting on the floor swaying back and forth with them. Moments like that plant a seed in the overall being of children which sprouts into a love of music. But better than that, it inspires appreciation for the craft of it all."
… Sasha M., mother of two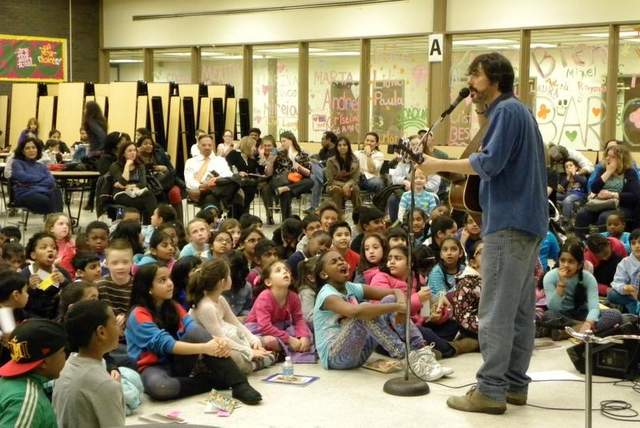 This program is simple. Let's make sure our kids know some of the treasures of American Folk Music. We'll sing old favorites like "This Land is Your Land", "If I had a Hammer", "I've been Working on the Railroad", "She'll be coming Around the Mountain" and maybe some newer songs. If the children don't already know a song we'll take the time to teach them. Parents are encouraged to sit with their children and help them learn the songs.
Spook Handy leading families singing "She' Be Coming Around the Mountain" and "This Land is Your Land."
State Theatre in New Brunswick, NJ 2013.
An excellent program for Libraries, Arts Centers, Churches, Schools and other meeting places.
This program incorporates NJ Core Curriculum Standards: 1.5, 3.4, 6.1, 6.2, 6.4 and 6.6.
Find out about other programs Spook offers on the Programs page at www.spookhandy.com