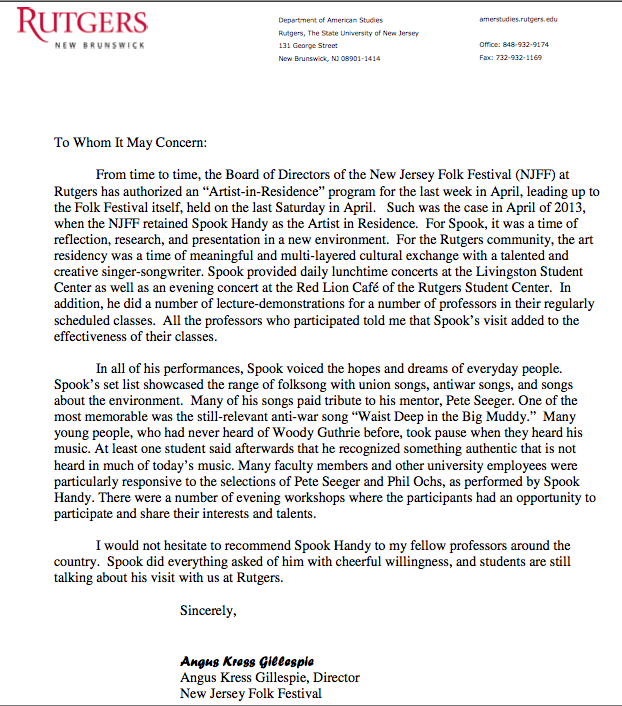 Did you grow up in the 50's and 60's? Did you just love Peter Paul and Mary, The Beatles, The Momma's and Poppa's, Bob Dylan? Maybe you even secretly admired Neil Diamond. (It's OK now, cool people are finally admitting it.)
Spook can play any of his many programs at your Active Adult event, but two stand out as perfect for your group; Folk Revival and Spook Handy in Concert.
If you like the music of the Folk Revival era, you'll love knowing that folk music is alive and well at a Spook Handy concert. You will hear old favorites and new songs that will make you never say again "they don't write them like that anymore."
Please inquire for more information.